Looking for the top food delivery app development companies? You're in the right place! In today's fast-paced world, online food delivery services have become increasingly popular, and having a well-designed food delivery app is essential for any restaurant or food-related business.
There are several companies out there that specialize in food delivery app development, and finding the right one can be a daunting task. To help you out, we have compiled a list of some of the best food delivery app development companies that you can consider.
Arka Softwares
Utility
Hedgehog Lab
OpenXcell
SteelKiwi
Idealogic
Intellectsoft
Tapptitude
Solvelt
Here we have this blog to help you find a suitable custom food delivery app development company for your food app project. 
What factors make a Top Food Delivery App Development Companies?
When compiling a list of Top Food Delivery App Development Companies, it is important to consider certain parameters that help in selecting the right companies. These parameters include the following:
Years of experience in the market: The number of years a company has spent in the market is an important factor to consider. It shows that the company has been able to survive and thrive in a highly competitive market.
Size of the team: A larger team indicates that the company has the resources to handle complex projects and meet tight deadlines.
Client testimonials and reviews: Positive feedback from clients is an indicator of the quality of work done by the company.
Quality of delivered products: The quality of products delivered by the company is a crucial factor in determining their expertise.
Flexibility: The ability to adapt to changing requirements and provide custom solutions is a valuable skill.
Cost of the services: The cost of services should be reasonable and commensurate with the quality of work done.
The number of products delivered: The number of successful projects delivered by a company is a sign of their technical proficiency.
Technology stack they use: A company that uses the latest technology stack can provide better and faster solutions.
References by media and other companies: Recognition by reputable media and other companies is an indicator of the company's credibility.
Expertise in comprehending business and market development: A company that understands business and market development can provide better solutions.
Different industries the company has worked with: Experience in different industries helps the company to understand the requirements of different clients.
Considering these parameters, the Top Food Delivery App Development Companies can be identified. Similarly, the Top Grocery Delivery App Development Companies can be identified by considering the same parameters.
Let's start exploring it!
Food Delivery Mobile Application Market Statistics
During the pre-pandemic era, the number of online food delivery service providers was limited. However, with the surge in demand for food apps, the food industry witnessed an unprecedented boom. The global market for Food Delivery App Development Companies became a billion-dollar industry. 
You will be surprised that most of the restaurants and eateries have boarded over the online platforms to connect with more customers.
According to experts' predictions, the US online food delivery industry will be USD 43 billion by 2025, and the expectations for the worldwide market are higher than we thought. 
The key players in the market are Grubhub, Uber Eats, and DoorDash, with a market share of 37%, 36%, and 19.9%.
All these apps can be an inspirational model for developing an online food delivery app. 
An experienced app development company can help you to implement the app on a similar concept with customization. But some readers can ask a question: 
List of 9-Best Food App Development Companies To Hire 
The year 2023 came with multiple opportunities for food-ordering businesses around the world as the customer base is exponentially growing.
If you own a restaurant or a food delivery business, an app can help you grow more, especially when you are a startup. Finding an online food-ordering solution provider is a daunting task.
So, here the following list can be a savior for you. 
#1. Arka Softwares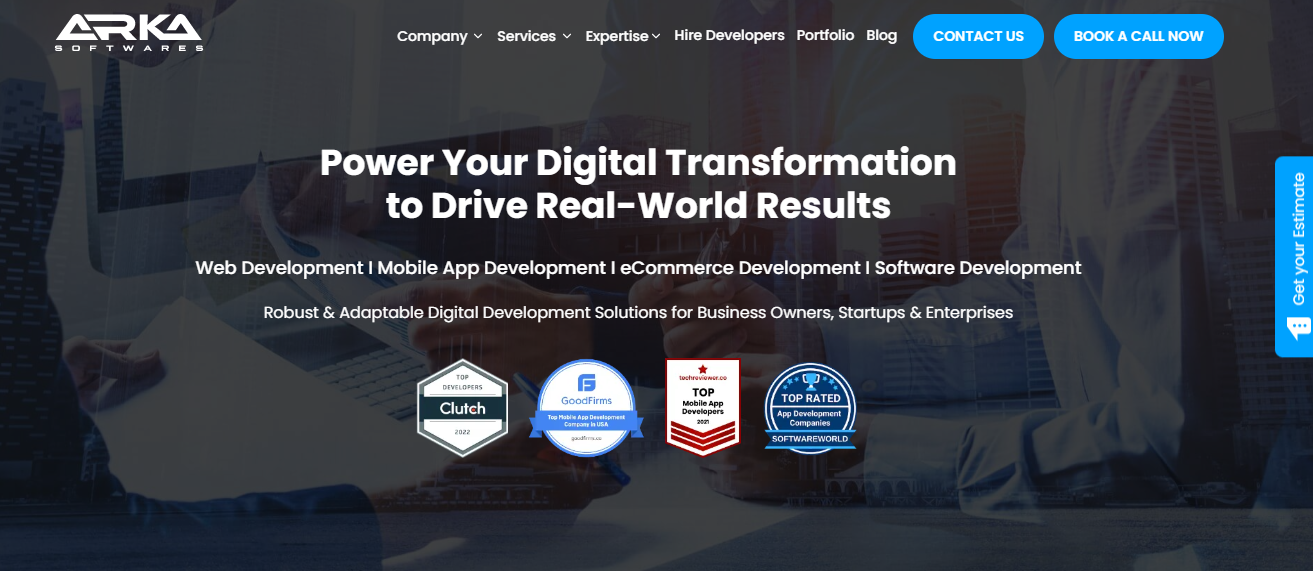 Arka Softwares is one of the most sensational names among the list of top global food delivery app development companies. It is ISO 9001:2015 certified company having a global footprint in the on-demand app development industry, covering almost all industries.
During its career span of 12+ years, it has served multiple global clients for their app and software requirements. You can count it as one of the top mobile app development companies for on-demand apps, especially if you want to develop a next-gen food delivery app.
Company's Info: 
Headquarter: India

Est. Year: 2010   
#2. Utility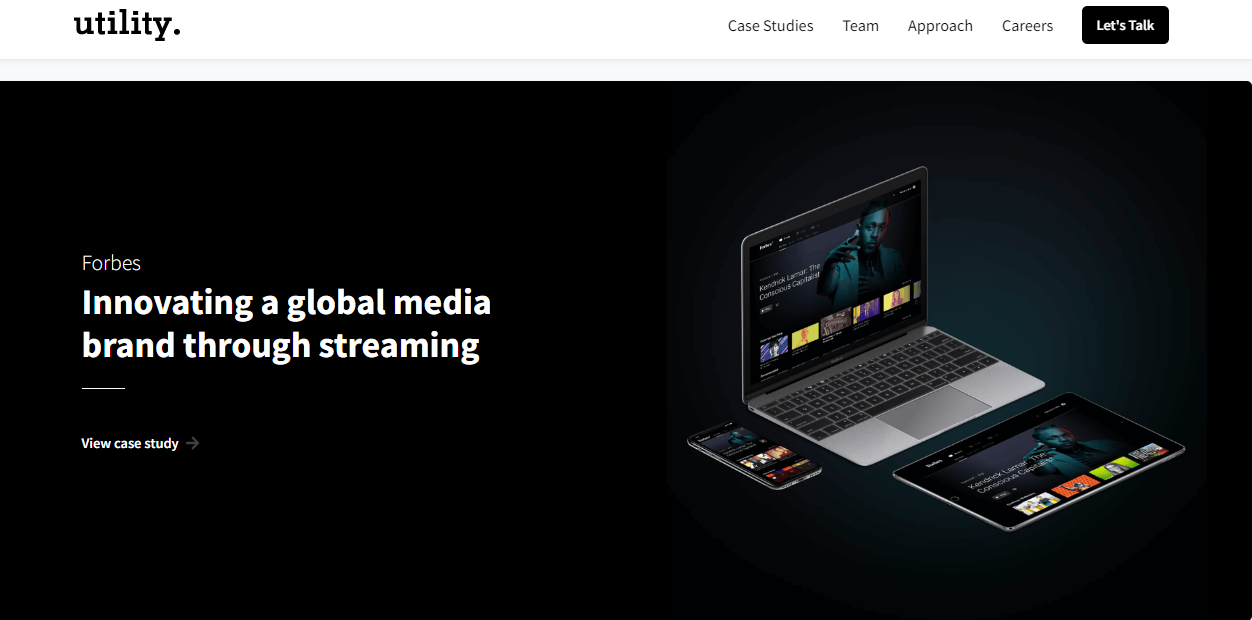 The utility is another top food delivery company that has a good client base. Their service range covers most of the key industries worldwide, the food industry is one of them. The Utility is known for custom mobile and web development for its global clients. Its focus areas are mobile apps, app designing, web development, and more. Here you can meet some top mobile app development experts. 
Company's Info:
Headquarter: USA 

Est. Year: 2013
#3. Hedgehog Lab
Hedgehog Lab is one of the trusted global product consultancies that help businesses in achieving their specific goals. Its industry-focused areas are finance, retail, health & wellness, supply chain & logistics and more. Having an experienced team of food delivery app developers gives it space in top global food delivery app development companies. 
Company's Info:
#4. OpenXcell
If you are looking for a company that can let you hire offshore developers with ample experience to develop an online food ordering app, then one of the top names is OpenXcell. It is a US-based company that provides app development services worldwide. Including the food delivery app development, it's other services are custom software development, product engineering, QA & testing, and more. 
Company's Info:
Headquarter: USA 

Est. Year: 2009
#5. SteelKiwi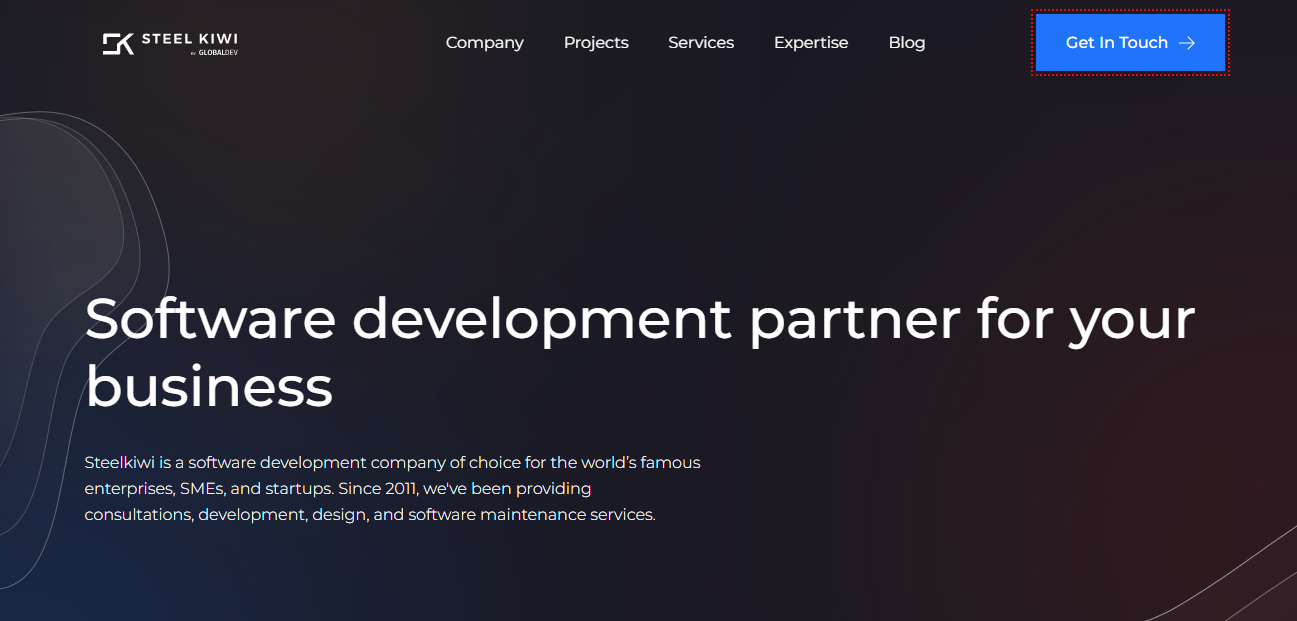 You might have heard about its name as it is one of the most recognized companies in the mobile app development industry. It is known for restaurant and cafe app development services that help create features like on-the-go mobile ordering, table reservation, self-ordering kiosks, and more. It also deals in other domains such as healthcare, hospitality, education software development, and more.
Company's Info:
Headquarter: Ukraine

Est. Year: 2011
#6. Idealogic 
If you are looking for online food delivery app development services to develop an app, you can also choose Ideologic as your technical partner. Its clients' list covers global businesses that avail of Idealogic's custom software development services. Its services focus on software development, Blockchain technology, Big Data & BI, and more. Other food, they also deal in product migration and design.  
Company's Info:
Headquarter: Poland

Est. Year: 2016
#7. Intellectsoft
Intellectsoft is a well-known digital transformation company specializing in delivering cutting-edge solutions. It serves global brands and startups regarding their software and app development requirements. During its 10 Years tenure, it has helped multiple Fortune 500 companies, established brands, and startups. Intellectsoft's key industry focus areas are finance & payments, business services, app designing, and more.  
Company's Info:
Headquarter: USA

Est. Year: 2007
#8. Tapptitude
Suppose you are a start-up or a small business and want to launch an innovative food delivery app. In that case, one of the top global food delivery app development companies is Tapptitude. They are known for developing and delivering innovative food ordering solutions. Their service range covers more than 10 industries. With this company, you can leverage the expertise of experienced mobile app developers.  
Company's Info:
Headquarter: Romania 

 

Est. Year: 2013
#9. Solvelt
For the past eight years, Solveit has been helping startups and SMEs to create outstanding mobile apps, including food ordering apps, restaurant table booking apps and more. To date, they have worked for multiple industries, such as ecommerce, healthcare, on-demand delivery, and more. They also serve all sized industries, from small size companies to large size industries.   
Company's Info:
Headquarter: Poland 

Est. Year: 2016
Food Delivery Market Stats
The online food delivery services market encompasses transactions for online meal delivery services and associated offerings, primarily for domestic consumption. This market includes all establishments that deliver packages acquired from hospitality locations and possess an online storefront or application for their sales. The dishes provided may be either prepared for immediate consumption or require additional preparation.
The market for online meal delivery services is bifurcated into platform-to-customer and restaurant-to-customer segments. The platform-to-customer category pertains to an online platform or forum developed to enable businesses to communicate with their customers in both directions. The available channels include websites and mobile applications, which offer a variety of payment options like online payments and cash-on-delivery.
It is predicted that by the year 2024, there will be 1.5 billion global F&B e-commerce customers, which is an increase of 800 million from 2019, with an average annual growth rate of 25%.
Moreover, the online food delivery market is expected to generate a revenue of US$323.30 billion in 2022. The market volume is predicted to escalate to US$466.20 billion by 2027, with a forecasted revenue expansion of 7.60 percent annually (CAGR 2022-2027).
For businesses looking to capitalize on this lucrative market, investing in delivery app development is crucial to success. Building the best food application requires a comprehensive understanding of the market, the target audience, and the latest technological advancements. Thus, to thrive in this competitive industry, businesses need to focus on developing a high-quality delivery app that offers a seamless user experience, reliable delivery services, and secure payment options.
How To Choose A Right Food Delivery App Development Company
?
Although most of the top food delivery app development companies got highlighted in this blog, if you still have a question – How to hire a food app development company? Then you need to follow some crucial steps for the same which are listed below:
Research

: it is the first step to finding the right food delivery company. Research the service providers regarding their domain and technical expertise and make a shortlist. 

Qualification & Experience

: the shortlist of company names you have created traverses it. Try to find out their technical qualification and how many years of experience they have in food delivery and ordering development. 

Development Cost:

different companies charge different costs, so do not opt for the company just by info. Enquire about how much they charge as the

cost to develop an on-demand app

. 

App Development Methodology

: the success of any app depends on development methodology. Enquire about the development methodology of a company you will hire. If they use an agile methodology, that will be the best. 

Portfolio

: A portfolio is enough to judge whether the company can help you. So, try to find all the details from its portfolio, such as projects done so far and how many projects they have developed similar to your idea.   
The Conclusion
Almost all industries leverage mobile apps to have a great business and onboard more customers to their brands. Here the food delivery industry is one of the top industries.
It doesn't matter whether you have a restaurant, a cloud kitchen, or a food truck, a fine mobile app can connect you with the customers. The only thing you need to do is to have an app from a trusted food delivery app development company. Refer to this blog for a short guide to finding the right service provider. 
Faq for Food Delivery App Development Companies 
Q: What services do these companies offer?
A: These companies offer a wide range of services related to food delivery app development, including UI/UX design, native and hybrid app development, third-party integrations, payment gateway integration, and app maintenance and support.
Q: How much does it cost to develop a food delivery app?
A: The cost of developing a food delivery app depends on various factors such as the complexity of the app, features and functionalities, platform (iOS, Android or both), and the location of the app development company. On average, it can cost anywhere between $20,000 to $100,000.
Q: How long does it take to develop a food delivery app?
A: The time taken to develop a food delivery app varies depending on the scope of the project, the complexity of the app, and the availability of resources. On average, it takes around 3-6 months to develop a food delivery app.
Q: What are some must-have features in a food delivery app?
A: Some must-have features in a food delivery app include user registration and login, restaurant menu and search, real-time order tracking, multiple payment options, push notifications, and reviews and ratings.
Q: Can these companies develop food delivery apps for both iOS and Android?
A: Yes, all of these companies have experience in developing food delivery apps for both iOS and Android platforms.