Before deciding to invest in an Airbnb business, it's important to know Airbnb Startup Cost. The total cost of one unit is determined by a number of factors.
Airbnb is a part of the travel industry and has some impressive statistics. With 5.6 million global listings, the app has booked over 900 million stays, with an average host earning $9,600 per year.
According to a 2020 survey, 70% of guests were afraid to stay at an Airbnb, while 47% of hosts were hesitant to rent out to strangers.
In this post, we will share with you some of my personal numbers to give you a good prediction of how much it costs to start an Airbnb.
How Much Does It Cost to Start an Airbnb Business?
The average Airbnb Startup Cost $6,000.
By reviewing these three sources (SixFiguresUnder, PassiveAirbnB, and BiggerPockets), we arrived at the following average startup cost.
The minimum startup cost for an Airbnb Business = $3,900
The maximum startup cost for an Airbnb Business = $30,000
Average startup costs for an Airbnb Business = $6,000
The cost to start an Airbnb business will most likely vary depending on location, but there are some costs to consider as you plan your venture. A more comprehensive list of the expenses to consider when starting an Airbnb business is provided below.
Purchase Cost: $0 and up
Insurance: $500 and up
Furniture Cost: $2,000 – $3,000
Utilities and Various Subscriptions: $40 – $70
Home Outfitting: $200 and up
Consumable Goods: $50 and up
Services (ex: photographer): $100 and up
How to Start an Airbnb Business
The first and most important step is to set up a budget that includes property investment, furnishing, maintenance, repair, and outfitting necessities such as kitchen and bathroom fixtures.
Choose the best real estate market, which will include conducting research in the area where you intend to buy a home. Look for tourist hotspots with lots of attractions and activities.
Investigate local laws and regulations pertaining to hosting an Airbnb in the area where you intend to make the investment.
To protect your personal assets, name the company and form a legal entity such as an LLC.
Create an Airbnb listing that requires some information about the property but allows the host to set their own price.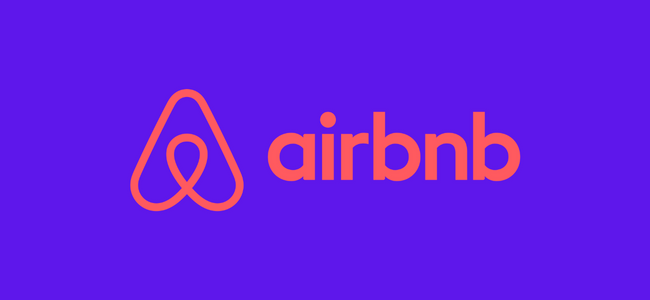 How much can an Airbnb make?
According to all the rooms, the average Airbnb Host in the United States earns $41,026 per year in revenue.
Of course, the revenue potential of an Airbnb business is dependent on a variety of factors. These are all important considerations to consider and discuss before embarking on the Airbnb journey.
The Right Price
The most important part of figuring out how much money your Airbnb can make you is determining the right price per night. This will depend on whether you want to make this a part-time or full-time job.
Begin by calculating your out-of-pocket monthly costs as a result of listing your Airbnb. Some of the most common costs will be:
Rent
Subscriptions such as cable and streaming services
Electricity
Water
Heat
Demand
The demand for Airbnbs has increased as the global pandemic has raged on, and the company expects to quickly catch up to pre-pandemic levels. Despite the pandemic, demand will ebb and flow as usual throughout the year or even month.
Vacation months tend to cluster around the summer months and holidays, making those times of year the most popular. There will be more bookings during those times, which will likely decrease around the back-to-school season.
Demand must be considered when calculating potential annual revenue and setting the price for the Airbnb listing.
Location
When it comes to potential revenue, the location of the Airbnb listing is everything.  If you're in the heart of a tourist area espcially in apartments for rent in tampa fl, you'll have more bookings all year at very competitive prices. You might even be able to raise your prices during busier times of the year.
Of course, off-the-beaten-path locations receive bookings as well, but they may be fewer and less competitive. Depending on how much you want to make from your investment, this is something to keep in mind as you set a budget for the Airbnb you want to buy before deciding on the final location.
Airbnb Business Annual Revenue Per Unit
The annual revenue per Airbnb unit is $11,000 on average.
Minimum revenue for an Airbnb Business = $5,280
Maximum revenue for an Airbnb Business = $22,000
Average revenue for an Airbnb Business = $11,000
What are common expenses for an Airbnb business?
Operating expenses are a part of any business, large or small. Variable expenses and fixed expenses are the two types of expenses.
Fixed expenses are those that a company can count on regardless of how much work is done during the month. Variable expenses will fluctuate from month to month and are more difficult to predict.
Airbnb Variable Expenses:
Professional cleaning services
Soft products such as toiletries
Repairs and maintenance
Utilities
Airbnb Fixed Expenses:
Insurance
Rent or mortgage
Accounting
Listing through Airbnb
Airbnb Business Profit Margin
According to Awning, the average Airbnb host earns a profit margin of 4 to 8%.
Although this is the average, we believe there are numerous variables that can have a significant impact on your profits. We will demonstrate potential Airbnb host profits for various common scenarios using our Airbnb cash flow calculator. We must first create an example property and some default assumptions. We will assume the following:
Airbnb Property Assumptions
Cost to Acquire Airbnb Property – $250,000
Monthly Mortgage Payment – $1,000
Property Taxes per month – $100
Weekday Daily Rental Rate – $125
Weekend Daily Rental Rate – $185
Cleaning Fee Charged to Guest per Stay – $100
Weekday Occupancy – 35%
Weekend Occupancy – 85%
Average Length of Stay – 3 days
Airbnb Expense Assumptions
Lawncare, Landscaping, and Snow Removal – $100 per month
Utilities – $500 per month
Security – $75 per month
Internet, cable, streaming services – $125 per month
Parking – $100 per month
Insurance – 100 per month
Other Costs – 100 per month
Cleaning Cost – $100 per stay
Consumables – $10 per stay