Gojek Clone is an all-in-one platform that allows your customers to book more than 101
on-demand services in one tap. It is an extraordinary app that allows customers to book
services like taxi rides, appointments with the doctor, parcel delivery, ordering food, etc.
In this blog, let's explore the reasons why you must invest in this all-rounder app. Apart
from that, we'll also look at some outstanding services that your customers can book!
Advantages Of Investing In A Gojek Clone App
This section talks about a handful of advantages that you can leverage by investing in this
all-in-one app.
Read through carefully!
More profits
If you plan to make more profits from the Gojek Clone, you can get that easily and quickly!
How? Well, the on-demand multi-service app has two most amazingly crafted, profit-
centric business models.
One is where you can earn a Commission on every service. And two, Membership
Subscription Plans!
Under the commission-based plan, you'd be able to earn more profits on every service
booking, you'd be earning a certain percentage from the provider's income.
On the other hand, under the Membership Subscription Plan, the entrepreneur will earn a
a certain amount of money for every plan purchase, renewal, or upgrade!
Less investment cost
The entire clone app script is available for a lesser investment cost compared to the
price of developing the app from scratch!
Since the Gojek Clone is a pre-built solution, there is no need to hire an entire dedicated
team of developers, purchase expensive software or even spend a handful of money on
monthly salaries, incentives, etc.
In simpler words, you'd be saving on the investment cost!
No project management
Since the solution is pre-built, you don't need to invest your time or money into the project
management!
The managers at the white-labeling firm will handle everything from A to Z. All you need to
do is sit back and relax while the team is working on your project.
They will white-label the app according to your needs plus launch them on iOS and Android
App Stores under your accounts as well.
App launch in 1 week!
Unlike building the app from scratch, it takes only 1 week to white-label and launch the app
on stores and servers.
In short, you'd be able to start your Gojek Clone business quickly and start making money
on every service.
Purchasing a pre-built solution is better than designing the app from scratch, coding it, and
market-testing it for another year!
101+ On-demand Services on a Single Platform
As already said, there are many on-demand services available on the app. Your customers
would be able to book them in one tap!
Want to know which are some of the best services on this app? Well, here is a short list!
Taxi booking services
Well, with the Gojek Clone, your customers can easily book a taxi ride from X to Y location
within the city.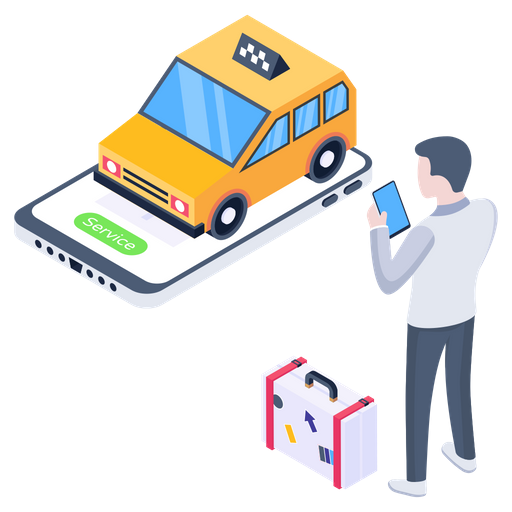 Customers can choose to pay in cash, via credit card, or through the in-app wallet balance.
Do you know one of the fantastic features of this service? Customers can add the
destination later if they want after the trip begins!
Food delivery
Let your customers order their food online and enjoy doorstep delivery of the items.
Moreover, customers can choose to customize their meals and then place an order. With
the help of the item name search feature, customers can look up the item they want to
purchase directly by entering a relevant keyword.
All the suitable results would be displayed on the app screen in just a fraction of a second!
Appointments with the doctor
Besides calling a doctor for at-home service, customers can also book an appointment at
the doctor's clinic through the Gojek Clone.
They can choose the nearest clinic or doctor based on the proximity to the location, safety
badges, ratings & review, etc.
Customers can book instant assistance or even schedule the service if they want at a later
date & time that suits them.
In Conclusion:
Now that you know that a Gojek-like business can be established in just 1 week, why are
are you waiting?
Grab this business opportunity ASAP and launch your own Gojek Clone app in the region
and start earning money from every single service booking!
Start your demo app trial today itself.