As the world increasingly turns to online shopping, there's no doubt that online marketplaces are going to continue to grow in popularity.
The e-commerce industry is constantly evolving, and this year has been no exception. Merchants are creating and/or improving their e-commerce businesses now more than ever to meet customers where they are. While it may appear that everything in e-commerce is changing, we have narrowed it down to the top e-commerce trends that will have an impact on businesses in the coming months and years.
Whether you're a web developer, designer, or business owner, these marketplaces offer a range of services that will fit your needs and help you reach new heights. so don't wait – get started today!
In April 2022, the monthly online retail revenue generated in Australia amounted to just over 3.5 billion Australian dollars.
The highest value of monthly online retail revenue generated during the time period was reported in September 2021, with over 4.2 billion Australian dollars in revenue.
Monthly online retail revenue in Australia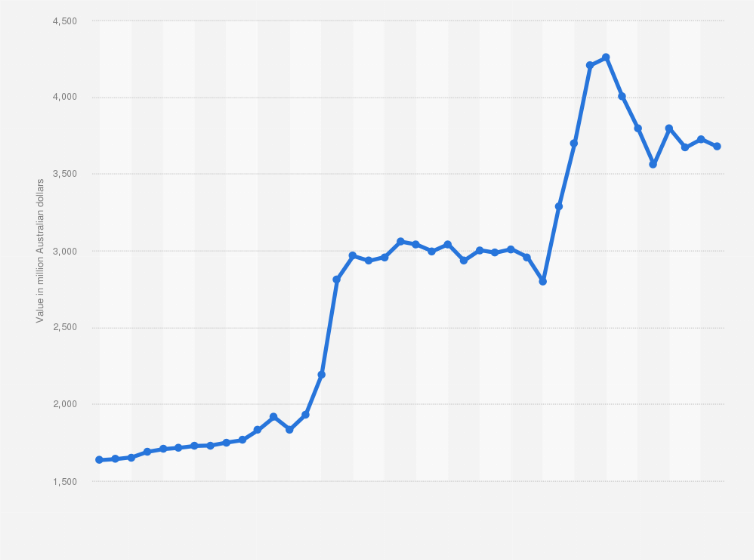 Image Credit: – statists
In this post, we'll provide you with online marketplace ideas that you can use to start and grow your business
What is an Online Marketplace?
An online marketplace is a website where buyers and sellers can transact business. This could involve buying or selling products, services, or anything else that can be bought and sold.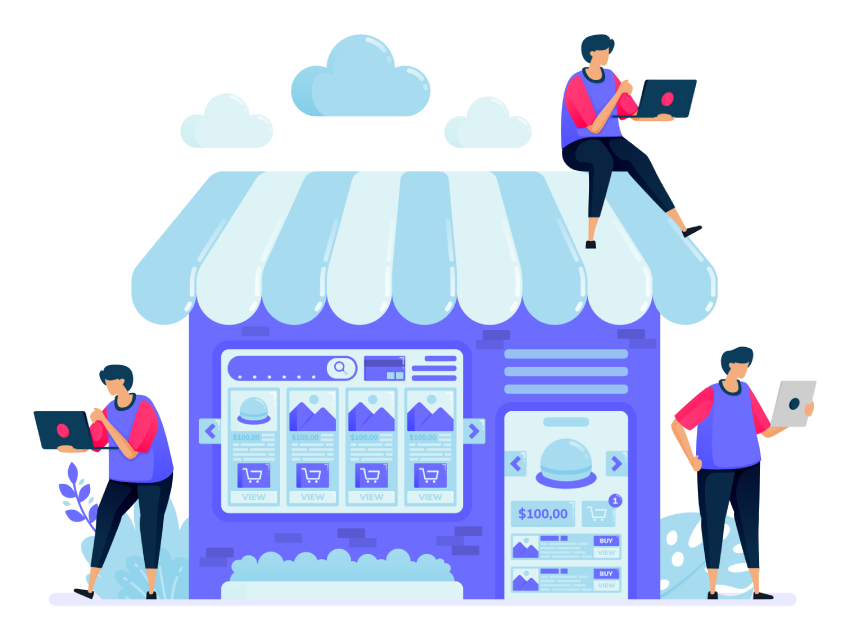 Online marketplaces are growing in popularity because they offer users several key benefits:
1) They're Founded on Open Markets:
Many of the world's largest online marketplaces are based on open markets principles – this means that all participants (buyers, sellers, and suppliers) have equal access to the platform.
This allows for a more transparent marketplace environment where buyers and sellers can interact freely and ensures that both parties are treated fairly.
2) They're Flexible:
Online marketplaces are flexible platforms that allow for a wide range of business models and pricing structures. This means you can create a marketplace that is tailored to your specific needs and meets the needs of your customers.
This also gives you more control over how and where your products are sold, which can be an important factor in growing your business.
3) They Provide More Customer Services:
Many online marketplaces offer customer services such as account management, shipping tracking, dispute resolution, and more. This can help you to better serve your customers and keep them happy, which is an important factor in growing a successful business.
4) They're Reliable:
Many online marketplaces are highly reliable and have a good reputation for protecting buyers and sellers. This means that you can trust the platform to deliver on its promises, which is an important factor in growing your business.
Read Also: –  Top Mobile App Development Technologies
Now let's talk about the top ideas of online marketplace in 2022
1. Furniture Goods Online Marketplace
Furniture goods are often a customer's most prized possession, and customers want to be able to find the best deals. An online furniture goods marketplace could allow buyers and sellers to compare prices on different items, as well as make offers and receive feedback from other users.
2. Home Goods Online Marketplace
Home goods can also be expensive, so an online home goods marketplace would help people find the best deals on products they need or want in their homes.
The marketplace could include everything from furniture to appliances; it would simply be another way for consumers to find what they're looking for without having to go through multiple websites.
3. Pet Supplies Online Marketplace
Pet supplies can also be expensive, and people want to find the best deals on cat litter, dog food, and more. An online pet supply marketplace could allow people to compare prices on different items and make offers directly to sellers.
4. Digital Products Online Marketplace
Digital products are becoming more and more popular, so an online marketplace for digital products would be a big hit with consumers. This marketplace could allow people to find and buy items such as eBooks, music albums, and software downloads.
5. Home Services Online Marketplace
Home services are another popular category, and an online home service marketplace would give people a way to find the best deals on things like house cleaning, yard work, and more.
6. Adult Products Online Marketplace
An online adult products marketplace could be a great place for people to buy products that fall outside of the typical categories offered by traditional retailers. This marketplace could include items such as sex toys, bondage gear, and other taboo items.
7. Home and Garden Online Marketplace
Home and garden products are another popular categories, and an online home and garden marketplace would give people a way to find the best deals on things like gardening tools, lawn care products, landscape plants, and more.
8. Travel and Vacation Online Marketplace
A travel and vacation online marketplace would allow people to find both new and old items related to travel, such as hotels, car rental agencies, tours, and more.
9. Apparel Online Marketplace
Apparel is another popular category that could be well served by an online apparel marketplace. This marketplace could include items like clothes, shoes, hats, coats, etc. 
There are several key things to keep in mind when setting up an online marketplace:
If you want to sell products, make sure your online marketplace has the following features:
-A payment system (including PayPal and other methods) so buyers can pay for products.

-An inventory tracking system so sellers know when and where an item is in stock. This will help sellers avoid overstock situations.

-A customer feedback system that allows buyers and sellers to leave comments about their experiences with the marketplace. This helps improve the quality of marketplaces overall.

-A secure website so buyers and sellers can have confidence in their transactions.

-Flexible payment terms, such as short or no waiting periods, to help sellers keep more of their own money.
Future Trends of Online Marketplace
The online marketplace is a global business that has been growing rapidly over the past few years. There are several reasons for this growth, including the increasing use of mobile devices and the availability of broadband Internet access around the world.
One trend that is likely to continue in 2022 is the increasing use of e-commerce platforms run by small businesses. These platforms make it easier for small businesses to sell their products online, and they give customers access to a wider range of products than they would find on traditional marketplaces.
Another trend that is likely to continue in 2022 is the rise in popularity of online marketplace platforms that allow customers to buy and sell products online using cryptocurrencies.
These platforms are becoming more popular because they make it easier for buyers and sellers to conduct transactions without having to worry about the risk of fraud or theft. Another trend that is likely to continue in 2022 is the development of new ways for businesses to market their products online.
Some platforms are using artificial intelligence (AI) technology to create customized marketing campaigns for individual customers. Others are using blockchain technology to register and track the ownership of digital assets associated with products sold on the marketplace.
Overall, it appears that the online marketplace will continue to grow rapidly in 2022, thanks in part to its ability to provide small businesses with an easy way to sell their products and its appeal as a platform for conducting cryptocurrency transactions without the risk of fraud or theft.
In addition, the rise of AI-based marketing and the development of new blockchain-based platform features are likely to contribute to the continued growth of online marketplaces.
Conclusion
The increase in customers' online shopping experiences is the main goal of all the aforementioned advancements in eCommerce development. Each of these trends aims to improve the enjoyment and fulfillment of customers' shopping experiences.
The online marketplace has come a long way. It is now becoming one of the most essential strategies for entrepreneurs to gain new customers and lead their businesses to success.
We know it can be hard to keep track of all that's new in this industry, so we made a quick checklist for the key things you should put into perspective before launching your own online marketplace.
Amazon.
eBay.
Etsy.
Allegro.
Walmart.
Cdiscount.
Mercado Libre.
What is a marketplace idea?
The marketplace of ideas refers to the belief that the truth or acceptance of ideas is determined by their competition with one another, rather than by the opinion of a censor, whether provided by the government or by some other authority.