If the pandemic taught us everything, it's that restaurant delivery apps are possibly one of the best things that ever occurred to humanity. In this quick world, being able to sit down at home and order anything, at any time, is a real luxury.
Now, the on-demand food delivery industry is one of the most profitable in the world. Many startups are now investing in the food industry, thinking about the long-term benefits of food delivery. This blog will go over the best food delivery apps in Dubai UAE. So, let's get started.
The UAE is a country full of contradictions. Traditional values and modernism exist, providing a great example of a paradox. Its attitude is fully modern, but its people maintain their culture's essential beliefs. The same is true for the UAE's technical scene. It only wants the best and most recent technologies to suit its cultural norms. On-demand food delivery applications are a good example of this paradox. People order food via mobile apps, but they only order conventional and halal foods.
All of the most popular food delivery apps in Dubai and the UAE in general respect traditional norms. Here are a few examples:
Read Also:- Top 10 Mobile App Development Companies in Dubai, UAE 2022
Food Delivery Statistics in UAE: How Food Delivery Apps are Changing the Game
In recent years, the food delivery industry in the UAE has seen tremendous growth. With the rise of food delivery apps, consumers now have access to a wide range of cuisines at their fingertips, delivered right to their doorstep. In this article, we will take a look at the food delivery statistics in the UAE and how food delivery apps are changing the game.
The food delivery market in the UAE is growing at an unprecedented rate. According to a report by Euromonitor International, the food delivery market in the UAE is expected to reach AED 7.8 billion by 2022, up from AED 4.8 billion in 2017.
Popular Food Delivery Apps In Dubai & UAE
There are several food delivery apps operating in the UAE, each offering a unique set of features and benefits.
Whether you're in the mood for cannelloni or a hot dog, these food delivery apps in Dubai have you covered. These apps, which offer location-based promotions, loyalty programs, digital menu cards, and other intriguing features, are immensely popular in the city.
The most popular food delivery apps in the UAE are:
1. Talabat Food Delivery Apps In UAE
Talabat, one of the best, most trustworthy, and cost-effective food ordering apps in Dubai has been developing eminence and renown for centuries.

They have ruled the food delivery business with their skilled workforce, a booming customer support system, and efficient & transitory order fulfillment procedures. Talabat's productive qualities work like magic for Emiratis all around the UAE.
You can choose from thousands of neighboring restaurants serving a variety of cuisines.
Once you've found your favorite cuisine, you can confirm it with a click and pay promptly using either a debit card or cash-on-delivery.
When choosing the guest checkout option, you can use this app without creating an account.
Talabat provides a dedicated and passionate user panel, a delivery boy panel for efficient and rapid order delivery, and a restaurant panel to handle orders that come from online channels in the food industry business.
2. Careem
Careem has gained popularity in the Middle East as one of Dubai's top food delivery applications. It was founded in 2012, and Uber will acquire it in 2020.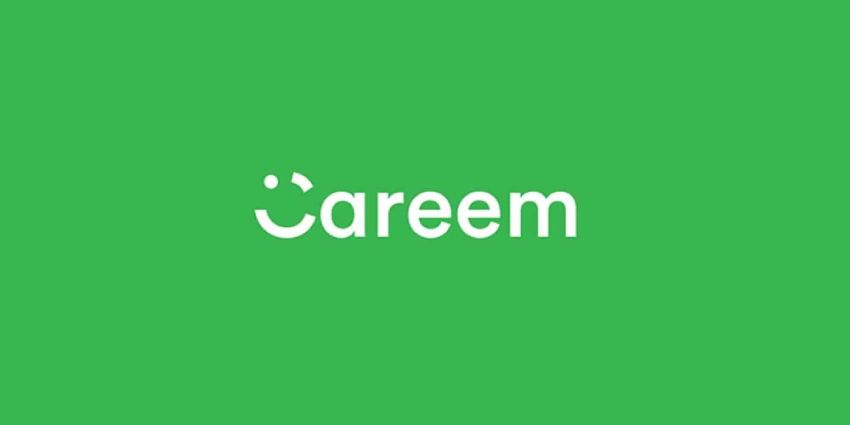 You can follow your food order in real-time.
It recalls your most frequent orders and allows you to reorder things with a single click.
The app includes a dedicated page that displays numerous discount offers and spectacular discounts, allowing you to save money by taking advantage of the best prices.
Careem's minimum delivery price is fixed at AED 7.
You can use this fantastic app to discover thousands of delectable cuisines from the UAE's diverse assortment of culinary restaurants. All varieties of meals are available, including fast food, Arabic cuisine, and the best of Emirati cuisine.

The Careem app has an amazing feature that allows you to hunt for your ideal food by searching for it based on its ingredients. Simply input your preferences in the search box, and it will return a list of all items that include those ingredients.
Read Also:- How to Start a Food Delivery Business In Dubai
3. Deliveroo
The 
Deliveroo food
delivery 
brand, 
which 
was 
founded 
in 
2013, 
is 
today 
popular 
and 
well-known. 
Deliveroo 
now 
operates 
in 
over 
200 
cities 
worldwide, 
including 
the 
United 
Kingdom
Europe, 
and 
the 
United 
Arab 
Emirates.
Amazon 
just 
spent 
a 
significant 
sum 
of 
money 
on
Deliveroo 
for 
a 
reason. 
Deliveroo 
is 
one 
of 
the 
most 
popular 
food 
delivery 
apps 
in
UAE, with millions
of 
users 
on 
a 
daily 
basis.
The Deliveroo app has the following incredible features:
Choose from a variety of budget-friendly foods such as biryani, club sandwiches, barbeque, chicken masala, curries, and so on, as these are some of Deliveroo's specialties.
The minimum delivery charge is AED 7, which is lower than other premium meal delivery apps in Dubai.
Currently, the app has over 10 million downloads on the Android Playstore and 5 million downloads on the Apple Playstore. Because of the Covid-19 epidemic, the business has taken stringent measures to ensure that contactless delivery procedures are followed.
The following are some of the top UAE-based food delivery apps' features:
User App
Provider App
Delivery App
Super Admin
This Deliveroo app categorizes numerous famous cuisine restaurants based on the user's location. The cuisine is quickly delivered to your door anywhere in the UAE.
Coming from an Asian country's backyard, Zomato knows the UAE's essential principles very well. At the moment, it mostly provides meal delivery services in Dubai and Qatar, but it plans to expand throughout the UAE.
Deepinder Goyal launched the food delivery app in India in 2008. It is currently based in Haryana, India. Zomato, the well-known
food delivery
service, is now in many more countries, including the UAE.
This is one of the country's most popular food apps. Zomato is well-known for rating cuisine and restaurants throughout the UAE. If you're not sure how wonderful a restaurant is, you can always look up its rating on Zomato.
Currently, the brand serves over 24 countries and nearly 10,000 cities worldwide. Zomato also has over 100 million Android users and 70 million iOS users worldwide.
The following are the features of the Food Delivery App for the UAE:
Customer App
Restaurant Owner App
Delivery Partner App
After the lockdown, the period calmed down, and different nations and cities provided different unlocking versions- Zomato had the largest amount of orders per minute.
Uber Eats, like Uber itself, is ubiquitous, and the brand name is assisting them in gaining user confidence. It is widely utilised and popular in the UAE as well. The renowned food delivery service, which was founded in 2014, had a revenue of USD 1.46 billion at the end of 2018.
The following are the features of the Food Delivery App for the UAE:
Client App
Restaurant Side App
Courier Side App
If you want to build an app similar to UberEats for your upcoming food delivery service in the UAE, it will cost you between $10,000 and $35,000 USD.
Currently, the app has over 100 million downloads on the Android Playstore and 50 million downloads on the Apple Playstore.
Since March 2020, the company has gained 30% more consumers due to the ongoing pandemic. In addition, UberEats adheres to proper sanitation practices when delivering meals to consumers.
Food Delivery Trends in the UAE
The food delivery industry in the UAE is constantly evolving, with new trends and innovations emerging every year. Here are some of the food delivery trends that are currently popular in the UAE:
1. Contactless Delivery
With the COVID-19 pandemic still ongoing, many food delivery apps in the UAE have introduced contactless delivery. This means that the delivery driver will leave the food at the customer's doorstep to minimize contact.
2. Subscription Services
Many food delivery apps in the UAE offer subscription services that allow users to order food at discounted prices. These subscriptions usually come with additional benefits such as free delivery and exclusive deals.
3. Healthy Options
There has been a significant increase in demand for healthy food options in the UAE. Many food delivery apps now offer a wide range of healthy options such as vegan, gluten-free, and low-calorie meals.
Benefits of Food Delivery Apps in Dubai & UAE
Food delivery apps offer numerous benefits to customers in Dubai and the UAE. Some of these benefits include:
Convenience: With food delivery apps, you can order food from your favorite restaurants without leaving your home or office. This can save you time and energy, particularly during busy days.
Wide Range of Options: Food delivery apps offer a wide range of options from different restaurants, cuisines, and price ranges. This means you can explore different foods and restaurants without having to physically visit them.
Easy Payment: Most food delivery apps offer multiple payment options, including cash on delivery, credit card, and online payment. This makes it easy to pay for your food without having to carry cash.
Discounts and Offers: Food delivery apps often have exclusive discounts and offers for their customers. This can help you save money on your orders.
Future of the Food Industry with Quick Commerce
The food industry is constantly evolving, and one trend that is rapidly gaining momentum is the rise of quick commerce. Quick commerce, or q-commerce, is a new concept that combines the convenience of e-commerce with the instant gratification of traditional retail. With q-commerce, customers can order food and other goods online and have them delivered to their doorstep in as little as 15 minutes.
Q-commerce is set to revolutionize the food industry by offering customers an even faster and more convenient way to order food. This is particularly appealing to busy urbanites who have limited time for shopping and cooking. With q-commerce, customers can browse a wide selection of restaurant-quality food options and have them delivered to their home or office in just a few clicks.
Another key advantage of q-commerce is that it offers greater flexibility and efficiency for food businesses. By using advanced technology and data analytics, q-commerce platforms can optimize the delivery process, reduce waste, and improve profitability. This means that food businesses can expand their reach and tap into new markets without investing in expensive infrastructure or additional staff.
However, there are also potential downsides to the rise of q-commerce in the food industry. Some critics argue that the focus on speed and convenience could come at the expense of quality and sustainability. Additionally, the growth of q-commerce could exacerbate existing issues around worker exploitation and poor working conditions in the gig economy.
the future of the food industry with quick commerce is still uncertain, but it is clear that this trend is poised to shake up the industry and create new opportunities for both consumers and businesses alike. As technology continues to advance, it is likely that we will see even more innovative solutions emerge that further enhance the q-commerce experience.
Conclusion
We have discovered the top five food delivery behemoths in the UAE. If you are searching for a Dedicated Team of Food Delivery App Specialists to manage your food delivery technology team, or if you want to outsource your IT Technology management work to us, please contact us. We will have a team of Full Stack developers, designers, and project managers with prior experience managing customers for food delivery services.
You can contact us to learn more about how we can assist food delivery businesses in growing. We provide both single-vendor and multi-vendor food delivery companies.
Faq for Food Delivery app
Which app is used for food delivery in Dubai?
There are several food delivery apps that are commonly used in Dubai. Some of the most popular options include Deliveroo, Talabat, Zomato, Careem NOW, Uber Eats, and Carriage.
Which is better talabat or Deliveroo?
the best way to determine which app is better for you is to try both and compare the experience. You can also consider factors such as the selection of restaurants in your area, the delivery fees and estimated wait times, and any promotions or discounts currently available.
Which food rating app in Dubai?
One popular food rating app in Dubai is Zomato. Zomato is a platform that allows users to search for and review restaurants in their area. It offers a comprehensive database of restaurants and menus, as well as user-generated ratings and reviews that can help guide your dining choices.