If you're searching for Cool and Fun Websites to Waste Time When Bored then you've come to the right place. COVID-19 and the pandemic appear to be a never-ending story. As a result, people are left with no other options, despite working from home and living in boredom.
There are a variety of methods available to help you overcome your boredom and regain your energy. One such method is to browse social media websites. However, if you continue to do the same thing, you will become bored.
Reading news articles or playing browser games on the internet is a great way to pass the time. Google offers a plethora of entertaining and entertaining websites that can be used to pass the time when you are bored. People continue to waste the vast majority of their time watching boring videos on a few popular websites.
What Should You Do If You're Bored?
Have you come up with any new ideas? No?
Not to worry. This post will introduce some crazy fun and cool websites that you can use to kill time when you're bored and make your life more interesting and active.
We are confident that all of these websites will keep you occupied and entertained for hours.
Read Also:-Top 8 Benefits of Using AngularJS for Web App Development
Top 77+ Crazy Fun Websites To Waste Time When You're Bored
MapCrunch
The Useless Web
Hacker Typer
Astronomy Picture of the Day
Music Theory
Wayback Machine
Paper Toilet
Zoom Quilt
Drive Me Insane
Free Rice
Radiooooo
Rainy Mood
Quick Draw
Gnoosic
Patatap
Not Always Right
Drench
River Styx
NOISY
EyeBleach
The Oregon Trail
Cool Things
Post Secret
Little Alchemy 2
Vsauce
A Good Movie To Watch
MUBI
The Moth
Don't Even Reply
Code Academy
Wait But Why
This Is My Website Now
The Oatmeal
CookieClicker
Habitica
The Onion
GIPHY
I Waste So Much Time
Oddee
ZergNet
Mental Floss
Uncrate
This Is Why I Am Broke
Forgetify
Attack Of The Cute
Open Puppies
Akinator
Pixel Ideas
A Soft Murmur
This Person Does Not Exist
ncase.me
100,000 Stars
Smithsonian
The Toast
How Stuff Works
Wiki How
Ancient History Encyclopedia
JustWatch
This American Life
Nautilus
Big Think
Hotspot 3D
Apartment Therapy
SuperCook
OCEARCH Shark Tracker
Lego Videos
Hacker News
Product Hunt
Keepa
Find the Invisible Cow
1. MapCrunch:-
This is the best fun site to go on when bored that allows its visitors to experience virtual travel to many locations across the world. One click of the "Go" button will bring up a Street View from an unspecified location on the planet. There is a "Options" menu where you can pick the countries you're interested in.
2. The Useless Web
The Useless Web Fun Websites is a curated collection of some of the world's most useless websites. On the site, there will be a large button that you must simply click. Following that, you will arrive at one of the various websites, some of which you will recognise and others which will be unfamiliar to you.
3. Hacker Typer
If you want to be like the stereotypical hackers seen in pop culture and movies, this website can help you. With a few keystrokes, you can transform yourself into a temporary hacker.
4. Astronomy Picture of the Day
This 
is 
one 
of 
the 
many 
astronomy 
websites 
where 
you 
can 
learn 
about 
the 
universe. 
Every 
day, 
it 
shows 
a 
different 
photograph 
or 
image 
of 
the 
universe, 
along 
with 
a 
brief 
explanation 
written 
by 
an 
expert 
astronomer.
Every 
day, 
visitors 
can 
learn 
more 
about 
the 
universe 
and 
find 
out 
exciting 
facts 
about 
it.
4. Music Theory
It's the best website for killing boredom. It provides instant and introductory music theory lessons, as well as ear trainers, exercises, and calculators.
5. Wayback Machine
You can get a sneak peek at some of your favourite websites from their first appearance (at the time of launch) to their most recent makeover (how it appears today). Simply enter a URL and select a date, and this website will display screenshots of that website from that date.
Visit this entertaining site to see how your favourite sites looked before they were completely revamped. Entering a time and date is as easy as entering a URL.
The Wayback Machine will then display a snapshot of the site as it was on that date. It is unquestionably one of the coolest websites to visit when bored.
7. Paper Toilet
It's a one-page site that depicts a toilet paper roll wrapping and unravelling as the visitor scrolls up and down.
8. Zoom Quilt
This project developed from scenes created by participants in collaborative artworks. It's an infinitely zooming image and website that combines a smattering of distinct fantasy paintings into a single never-ending shot.
9. Drive Me Insane:-
This 
project 
evolved 
from 
scenes 
created 
by 
participants 
in 
collaborative 
artworks. 
It's 
an 
infinitely 
zooming 
image 
and 
website 
that 
combines 
a 
smattering 
of 
distinct 
fantasy 
paintings 
into 
a 
single 
never-ending 
shot.
10. Free Rice:-
Free Rice is a great website to visit when you're bored because it allows users to play a multiple-choice game in exchange for donating rice to needy families.
11. Radiooooo:-
A 
collaborative 
website 
is 
a 
fun 
way 
to 
find 
new 
music.
You 
can 
listen 
to 
the 
radio 
here 
by 
selecting 
a 
country, 
mood, 
and 
decade, 
and 
the 
music 
will 
begin 
playing 
immediately.
12. Rainy Mood:-
By utilising HD/48kHz 3D audio and an algorithmic randomizer, the most popular rain experience on the Internet, rainy mood, aids people in their ability to study, sleep, and unwind.
13.  Gnoosic:-
A music-specific search engine is provided here on the website. It gathers information from site visitors and changes itself to forecast which musicians people would like based on their choices in other bands. This way of discovering new music is successful and pleasant.
14. Patatap:-
The only function of this website is to respond to the keys you press on your keyboard by activating various visual and aural effects. Patatap will respond to random keyboard input with an explosion of fun noises and graphics. It may not make much sense at first, but if you enjoy typing, you will find yourself addicted.
15. Not Always Right:-
If you're interested in reading accounts of people's comparable experiences, Not Always Right is among the cool websites to visit. The website contains narratives that range from somewhat humorous to outright disturbing. Though the customer isn't always right, these tales create an intriguing anthology.
16. Drench:-
We all know how fascinating internet games can be, and Drench is a classic example of a web game that can help you pass away a large chunk of time.
Drench is a game in which participants are given a board with a variety of colours and are challenged to cover the entire board with a single shade.
You'll need to plan your actions properly because you'll only have a set amount of turns to complete the board. It's an interesting way to squander time online, and curiously enough, it can be comforting if you get the hang of it.
17. River Styx:-
Do you appreciate studying about Greek mythology? If you aren't already, you should be after checking out this website. The River Styx flows through Hades in Greek mythology. The self-titled website contains an interactive voyage through the riverbed and the grave, where several Greek deities make an appearance.
Similarly, to a point-and-click game, you can interact with the universe by clicking on various icons and objects to discover more about them
18. NOISY:-
The NOIYS website is essentially a storehouse for anonymous notes that are only viewable for a day before being completely erased.
Writing anonymously is a terrific way to express your ideas with the world or maintain a secret. Visitors to the site can also respond to one another's notes, allowing for full-fledged conversations on any topic.
19.EyeBleach
EyeBleach, one of the famous fun websites, will assist quiet your mind after being exposed to disturbing pictures. You can filter the results by any criterion you like.
20. The Oregon Trail
If you're the sort that likes to spend time playing video games, this is the ideal option of websites to cure your boredom. There are components of simulation, strategic planning, and adventure in this game.
21. Cool Things
Do you prefer to spend time online looking for exciting and useful household items? Then you should surely add Cool Things to your entertaining website's bookmarks.
It is a collection of articles and data regarding intriguing topics. Products like technology, entertainment, hobbies, and even inventions fit within this category. The store is also a terrific resource for discovering gift ideas, whether you're shopping for a man or a woman.
22. Post Secret
On Post Secret, you may read anonymous letters sent in by actual folks using real postcards. It's full with people's deepest, darkest, most embarrassing secrets, from the follies they made when they were young to their deepest, most unreasonable anxieties and hopes.
While it may not appear so at first look, reading the secrets shared by people from all over the world is a terrific way to lose track of time.
23. Little Alchemy 2
The site's title relates to its focus on the metamorphosis that occurs when different materials are united. Earth, Fire, Water, and Air are the first to be evaluated.
The idea is to develop as many distinct substances or items as possible. Nothing is off-limits; simply combine existing parts to produce something totally new. You will have no idea how much time has passed.
24. Vsauce:-
Vsauce is among the few amusing websites that truly make studying interesting. If you're ever bored and searching for something to do, you can always visit the site and read about fascinating themes like the limitless money paradox, the game where you win by losing.If you're still perplexed after reading that, click on over to the site for further details.
25. A Good Movie To Watch
This service is a blessing for movie enthusiasts because it helps them to effortlessly find the greatest Netflix films. Movies are carefully selected and categorised into categories like "feel good," "action," and "thriller," but you may also browse the selections at random.
The nicest element of this site is that it focuses attention to films that the mainstream media avoided, but still are nonetheless worth watching for a number of reasons.
26. MUBI
Keeping with the cinematic theme, this one is for you if you're having trouble deciding on a movie because there are so many to choose from. At any given time, only 30 films can be viewed on the site, and one film is added or removed every day.
This is one of the best websites for killing boredom because it offers a streamlined and manageable set of options from which to choose.
This site is fantastic if you appreciate good storytelling. Personal narratives written and narrated by website users. There's also a podcast that collects tales from Moth stages around the globe. These are tales meant to be heard, not read.
If you want to respond to every single Classifieds ad, you'll need a lot of free time. The email conversation is entertaining, and the website owner appears to have the necessary time. It's fantastic, and you're going to love it.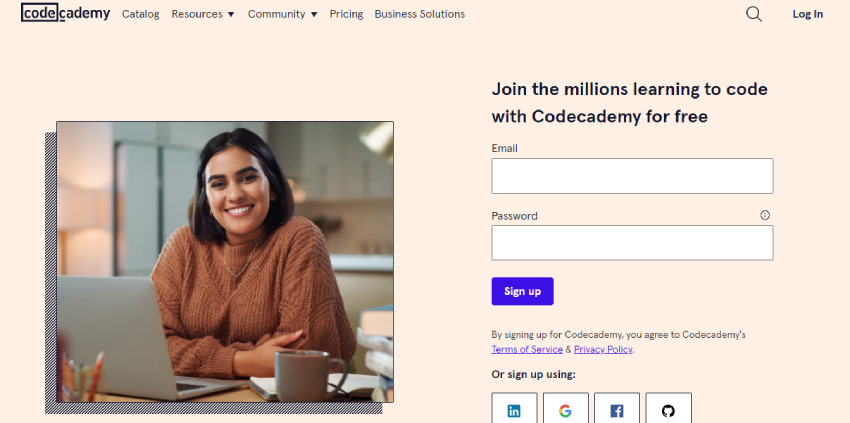 Because many people are still working from home and others are quarantined, now could be a good time to learn something new. Code Academy is a website that allows you to learn to code while receiving immediate feedback and working on real-world projects. When you are bored, you can go to Code Academy and receive knowledge as a reward.
The site is amazing, and it contains regular news and other information that applies to everyday living. A few amusing stick figures are employed to highlight the various principles. There's no doubting the site's odd and hilarious feel.
This 
website 
is 
a 
sure 
way 
to 
waste 
a 
lot 
of 
time. 
This 
is 
great 
for 
a 
quick 
break, 
but 
don't 
use 
it 
for 
more 
than 
10 
minutes 
at 
a 
time.
This 
is 
one 
of 
the 
most 
amusing 
websites 
for 
passing 
the 
time.
The 
comic's 
conclusion 
and 
punch 
line 
are 
both 
unpredictable. 
You 
can, 
however, 
expect 
to 
laugh 
every 
few 
seconds.
Cookie Clicker is an ad supported idle clicker game in which the player clicks on a large cookie in order to create millions of cookies.
Habitica, 
free 
productivity 
tools, 
and 
habit-forming 
tools 
encourage 
you 
to 
approach 
your 
daily 
life 
with 
the 
same 
enthusiasm 
that 
you 
do 
video 
games. 
As 
a 
result, 
you 
will 
be 
able 
to 
achieve 
your 
personal 
goals 
for 
success, 
fulfilment, 
and 
health.
The Onion was the first of its kind, but it is still the best at parodying news. Many journalists were influenced by The Onion to find humorous ways to report on serious events. Check them out if you're looking for your daily dose.
GIPHY saves the most popular GIFs that have been shared over a million times every day. They're an entertaining and generally safe way to convey your message. GIFs can help you tweet like a pro.
The website's goal is to help you waste time. Long articles are being replaced by short photos with humorous messages attached. An excellent diversion for short bursts of time.
The website focuses on strange things from around the world and features original articles not found on BuzzFeed. Although the structure is similar, the content is quite different. This platform is fantastic for killing time when bored and serving as an acceptable substitute for BuzzFeed.
Instead of creating its own content, ZergNet provides articles written by publishing industry experts. The primary focus of the content is on movies, television shows, and other forms of pop culture. A fantastic source for finding well-written pieces.
Mental Floss is an incredibly interesting online magazine with articles on a wide range of topics. They are well-written and well-researched articles on subjects that do not receive much media attention.
There 
are 
over 
9000 
items 
for 
men 
on 
the 
website. 
There 
are 
numerous 
items 
available, 
ranging 
from 
vintage 
bikes 
to 
blazers 
to 
wireless 
headphones. 
Even 
if 
you 
don't 
want 
to 
shop, 
this 
is 
a 
great 
website 
to 
visit 
before 
going 
on 
a 
shopping 
spree 
and 
wasting 
time.
This is the place to look for one-of-a-kind gift ideas. The prices of the items could range from a few dollars to several thousand dollars. All visitors should be able to find what they're looking for.
Spotify's dominance in the music discovery space is undeniable. Nonetheless, the most famous artists receive more attention in the massive database.
Fogetify is a music discovery app that focuses on lesser-known but outstanding bands and musicians. An excellent resource for discovering new bands and musicians.
Attack of the Cute is a simple website that features adorable images of various animals. Those who enjoy saying "awwww" will enjoy visiting this website.
The website features extremely cute animated GIFs and short films of puppies and dogs. Everything is displayed in full-screen HD glory. If you like dogs, you'll be right at home here.
The website appears to work by magic. A series of questions can be used to guess any person or thing in this universe. Instead of taking our word for it, you should put it to the test.
It's a simple way to spend sixty seconds meditating. A bubble floats aimlessly in space. Insert your anxious thought, then follow the prompts for one minute. This quick practise has immediate calming effects.
Wind, waves, rain, and other natural sounds can be heard here. It's a great way to unwind while also getting some work done. It comes with an iOS and Android app.
The content of this website will either excite your curiosity in artificial intelligence and deep fakes or give you nightmares, depending on which extreme you fall on that spectrum. A fresh face will display when you reload the page.
It is based on the story of soldiers on opposing sides of a battlefield agreeing to a temporary ceasefire on Christmas Day in order to exchange gifts.
This website creator was moved by this act of trust while in the midst of a full-scale battle to investigate the differences between trusting and non-trusting individuals, as well as the ways in which misunderstandings and poor communication can shape us into either trusting or paranoid adults.
It's a dynamic website that will give you plenty of food for thought, and it's not a waste of time because it teaches you about World War.
It's difficult to put into words how stunning we find this. There's a picture of a galaxy there, with stars in it. It is possible to embark on a journey that begins at the Sun and ends at the galaxy's outskirts, all while imparting wisdom and knowledge along the way.
You won't feel like you're in a lecture here while learning about past and present technologies. The pieces are well-written and do not have an overly scholarly tone. It's ideal for surfing the web.
Everyone reading this who aspires to be a writer should read this. Articles about literature and the people who inhabit it can be found on this website. It works in the same way that a blog does in that you can expect to learn something new about a book or author every day. A dose of writing inspiration every day.
The name of the website reflects its purpose: to explain how things work. On this website, you can find anything from soda fountains to twisters. Throughout, the language is brief and straightforward. You will have a good time while also learning something new. So How Stuff Works is a new website to visit when you're bored with your daily routine.
This should clear things up for you. Everything you could ever want to know about how to do something is right there.
This is the ultimate destination for enthusiasts because it contains all of the information you could ever want about our pasts. Everything from legendary kingdoms to massive battles can be found here. People who enjoy learning about history will enjoy this site.
Because of the proliferation of streaming video sites, it is more difficult than ever to locate the service that hosts a specific programme. JustWatch is a service that helps you find your favourite TV shows and movies. Simply enter the title of the show and the site will direct you to the best streaming service.
This American Life, which has been on WBEZ in Chicago for a long time, is arguably the best entertainment podcast ever. The story evokes a wide range of emotions in you.
Listening to the experiences of those who have been directly impacted by the crisis over time is an excellent way to gain insight into its current state as well as its historical context. If you haven't already, we strongly advise you to give it a try.
Excellent resource for well-researched and articulately written articles on a variety of topics, including science, economics, psychology, and personal narratives. It's one of the best websites for killing time while learning something new.
It's where the world's most successful people reveal their secrets to success. There are no quick fixes here, but there are facts. You can gain wisdom from other people's experiences, both their failures and their triumphs. An excellent source of information provided by subject matter experts.
It's where the world's most successful people reveal their secrets to success. There are no quick fixes here, but there are facts.
You can gain wisdom from other people's experiences, both their failures and their triumphs. An excellent source of information provided by subject matter experts.
We chose "Apartment Therapy" for those who enjoy designing beautiful spaces in their own homes. The website serves as a one-stop shop for new ideas for making one's home more visually appealing. It also includes stunning apartment and home tours that you can use to get design ideas for your own place.
You have everything you need to make a delicious meal except for one ingredient in the stock. You look at the ingredients and wonder what you can make with them. Don't bother; a fantastic website like SuperCook has you covered in every way imaginable.
Simply enter the ingredients you have on hand, and the site will return a list of dishes that can be made with them.
Those who can't get enough of sharks might enjoy this one. Sharks that have been tagged can be tracked using the OCEARCH Shark Tracker as they travel around the ocean.
The website also has a zoom function, which allows users to see exactly where sharks have been swimming in the last year.
Do you like to watch funny videos in your spare time? If so, bookmark "lego.com" so you can watch entertaining videos whenever you have some free time.
The site's greatest strength is its extensive catalogue, which is designed to cater to a wide range of interests. Everything from ghost hunting to dazzling ninja battles to insanely fast auto racing has been covered in Lego videos.
If you want to stay up to date on the latest developments in cybersecurity and new businesses, visit Hacker News, which is run by the investment firm and startup incubator Y Combinator.
The website describes itself as a discussion forum for "anything that satisfies one's intellectual curiosity."
If you enjoy learning about innovative new products, Product Hunt is an excellent resource. In addition to a large product selection, the website includes a "popular" section where you can easily browse the latest monthly trends.
We believe that Product Hunt can help you find what you're missing if you're looking to improve your workflow or productivity tools.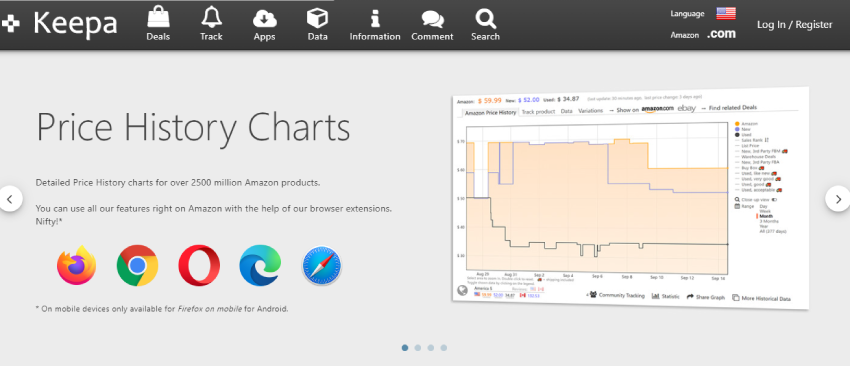 If you do a lot of Amazon shopping, you should definitely check out Keepa. Keepa is a Chrome and Firefox extension that compares prices across websites, and the website also assists you in finding great deals on Amazon.
You can also have items on your Wishlist monitored for price drops and notified so that you can purchase them at a lower cost. When you're bored, you can go there to check out new trends and waste your time.
"Find The Invisible Cow" is one of the most unusual random websites to kill boredom. Simply move the cursor around the screen to find the cow. It's critical to play with the sound turned on, because the cow will only hide from you if you don't make any noise.
The visitor only needs to move his cursor to a specific location on the screen (wherever he wants). When the pointer becomes still, an image of a person pointing at the pointer (visitor's choice) appears.
It's a gif of Oprah cheering and shouting as bees fly into her audience. It's the type of website that's great for wasting time.
A stunning beauty timepass website is best for visitors who are not prone to epileptic seizures. It comes with a wiggly worm that shakes when you shake your mouse.
You can type your emotion and hit the "scream" button to see your words zoomed in along with a screaming voice.

It's a free online service that shortens your URL to something shady and suspicious. Your URL will appear to lead to a scam website or a virus.
It's a web-based planetarium that runs in your browser and is based on the open-source Stellarium web project. You'll catch up with the night sky display, and you'll be able to choose your viewing date, location, and time.
It's an Amazon partner, which offers the best quality products online. It sells varied product categories like kitchen, gaming, clothing, geeky, wine, and more.
2048 is a single-player block sliding puzzle game that combines numbered tiles to create a tile with the number '2048.'
It's not a bad idea to browse the website's list of famous individual dogs. Check out the list of working dogs, faithful dogs, unusually large dogs, long-lived dogs, and much more.
Freerice, a website and mobile app, allows players to donate rice to needy families by playing an MCQ game.
Why do you require websites to waste your time?
When we are bored and have nothing productive to do, we look for ways to pass the time. Here, fun websites come to the rescue, especially during a pandemic worldwide lockdown, when we were left with only a work-from-home option.
Making Money by Monetizing Fun and Cool Websites
People who work continuously seek ways to increase their productivity during breaks. They will become bored again when they check their social media, email, and other accounts for the same reasons they were previously bored. As a result, professionals frequently seek out more interesting ways to spend their free time.
While creating websites to encourage time-wasting may yield modest financial rewards, the majority of these sites can be brought to the forefront by incorporating advertisements, affiliate links, and other forms of monetization.
Who Can Create Websites Like These and Make Money?
Well, developing such time-wasting websites may result in low profits, but you can make up for most of these by monetizing them with various ads, affiliate marketing, and other methods.
How much does it cost to develop such amusing websites?
The average cost of developing a website ranges between $500 (for a small business site) and $5,000 or more (for a complex custom site).
Several factors influence the cost of time-wasting websites, including:
Design
Categories and Genres
Development
Testing
Marketing
The price varies depending on the need and other factors.
So, did you find a few websites to help you pass the time?
This blog was created with the hope that its readers will find something useful and interesting here. Try not to waste time watching the same thing over and over again the next time you have a few minutes to spare. Stop wasting time on tired websites and instead visit these hidden gems.
The list did not include any outdated or easily hacked websites. This means that there are no potentially hazardous links on this page. Don't skip any of the sites on the list because you never know which one will become your favourite hobby.
FAQs for fun and Cool Websites
How long does it take to create a fun website to alleviate boredom?
Though designing an effective website can take up to three months, the overall time can be calculated based on the functionalities and features required. When you plan the design of a website with a professional company like Arka Softwares, the developers will have your back as you work to implement the best and most appropriate strategies.
Will my funny website be properly displayed on mobile devices?
Consumers are eager to use their mobile devices to get things done on the go, whether it's buying tickets, placing an online order, doing some light surfing, etc. We make certain that your website is user-friendly, mobile-friendly, and cool, which will entice more people to visit it.
What is the most interesting website?
100,000 Stars. This is one of the most beautiful things I have ever seen on the web. …
Smithsonian.
The Toast.
How Stuff Works.
WiKi How.
Ancient History Encyclopedia.
Justwatch.
This American Life.